Paz Molina (1989), es una fotógrafa y directora escénica malagueña
que actualmente reside en Madrid.
Con inquietudes artísticas desde pequeña, tuvo su primer contacto
con una cámara profesional a los 20 años, cuando estudiaba audiovisuales,
pero no fue hasta un tiempo después, cuando estudiaba dirección escénica,
que redescubrió su amor por la fotografía. Durante los cuatro años que
cursó arte dramático (ESAD Málaga) se dedicó a fotografiar las múltiples
obras y musicales que allí se representaban y de ahí fue encaminándose
poco a poco hacia el retrato, estilo en el que más cómoda se siente,
creando diversos personajes a los que explorar y con los que expresarse.
En 2014 fue una de las ganadoras del concurso internacional "FotoTalentos"
con su fotografía "Creación, complicidad, equipo."
En marzo de 2019 estrenó su primera exposición "Las Desconocidas", una
serie de retratos sobre 10 pintoras que en su época no fueron debidamente
reconocidas, en Málaga, su tierra natal.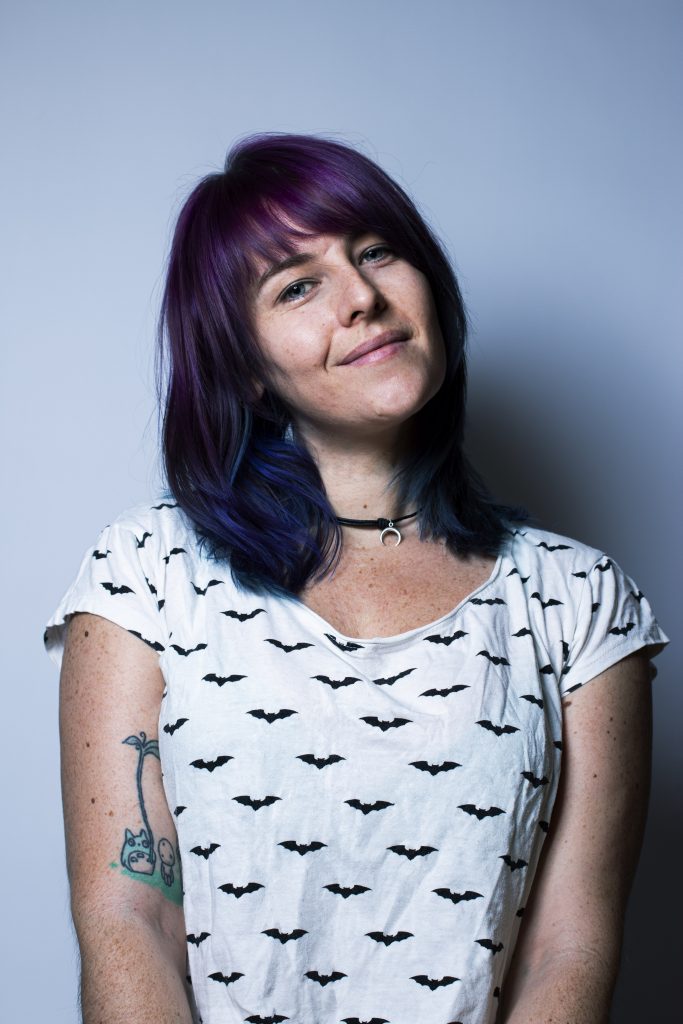 Paz Molina (1989), is a photographer and stage director from Malaga He currently resides in Madrid. With artistic concerns since childhood, he had his first contact with a professional camera at age 20, when studying audiovisuals, but it wasn't until a while later, when I was studying stage direction, that rediscovered his love for photography. During the four years that He studied drama (ESAD Málaga) devoted himself to photographing the multiple works and musicals that were represented there and from there it was headed little by little towards the portrait, style in which he feels most comfortable, creating various characters to explore and to express themselves with. In 2014 she was one of the winners of the international contest "FotoTalentos" with his photography "Creation, complicity, team." In March 2019 he premiered his first exhibition "Las desconocidas", a series of portraits on 10 woman painters that were not properly recognized, in Málaga, his homeland.